Green tea does not undergo the oxidization process. It has a herbaceous flavour and is yellowish or green in colour; it has lower caffeine content as compared to Chinese green tea but when compare to Japanese green tea it has higher caffeine content.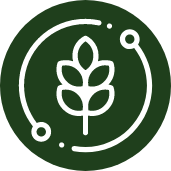 Region:
Northen : Phu To, Bac Giang, Lang Son, Thai Nguyen, Bac Kan, Tuyen Quang, Ha Giang, Cao Bang
Central : Gia Lai, Dak Lak, Dak Nong, Lam Dong
NorthWest: Lao Cai, Thanh Hoa, Son La, Dien Bien, Lai Chau, Yen Bai
Grades:
Orthodox - OP, OPA,OPA2, BOP, GUM POWDER, POKEO, BROKEN PEKOE,POU CHONG, TH, BOPF, PF, PF II, BPS, FANNING, DUST1, DUST, DUST 2, DUST3, F1, F2,F3
CTC - BOP, BOPF, PD, PD2, BPS, BP, BP2, PF, PF II, DUST1, DUST
Categories:
Organic, Conventional, Rainforest
Enter The Product Description Here….
We are willing to share any information you need
Fair Trade Commodities is ready to share any needed information to you, one step closer
by just filling up the checklist. Click on the button below to request quotation: