Black tea is processed with either CTC (crushed, tear, curl) or orthodox method, with a dry, moderately astringent character and slightly sweet taste, it is the leaves from camellia Sinensis. It is more fermented under controlled temperature and humidity as compared to other types of teas and it's suitable to blend with various other plants.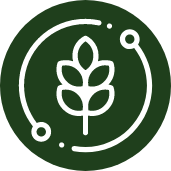 Region:
Northern : PHU THO PROVINCE, Yen Bai province,Thai Nguyen province,
Central : Lam Dong province: Bao Loc and Bao Lam.
Southern :
Grades:
Orthodox - OPA,OPA2, BOP, TH, BOPF, PF, PF II, BPS, FANNING, DUST1, DUST, DUST 2, DUST3, F1, F2,F3
CTC - BOP, BOPF, PD, PD2, BPS, BP, BP2, PF, PF II, DUST1, DUST
Categories:
Organic, Conventional, Rainforest
Enter The Product Description Here….
We are willing to share any information you need
Fair Trade Commodities is ready to share any needed information to you, one step closer
by just filling up the checklist. Click on the button below to request quotation: